Location Advantages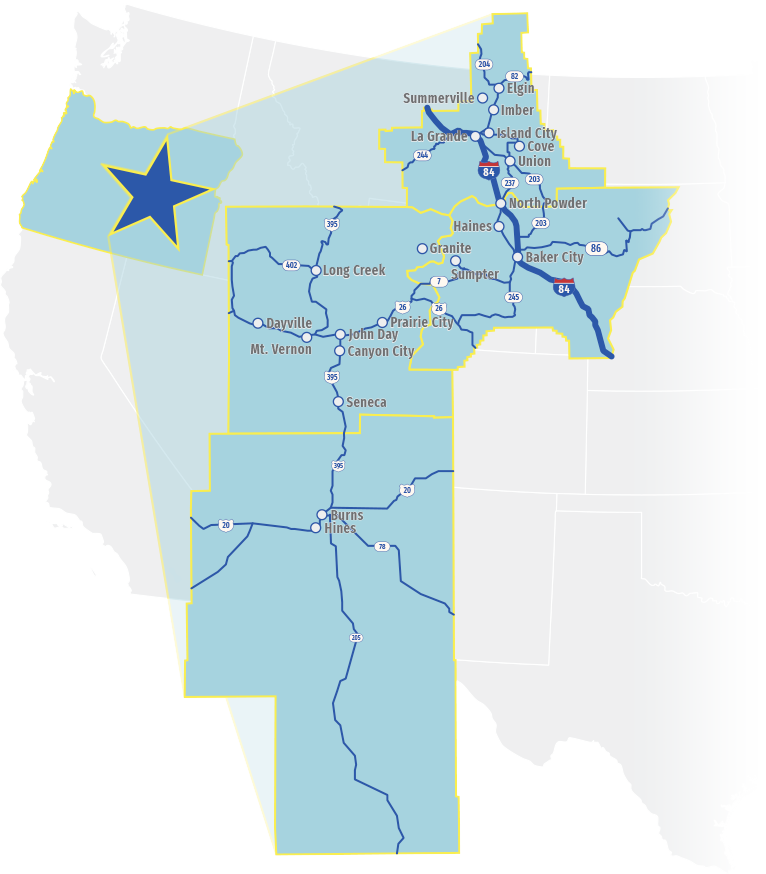 Eastern Oregon is ideally situated near rapidly growing Boise, Idaho. In fact, businesses operating in Boise should consider relocating to Eastern Oregon as a way to expand, gain additional space, and save money in the process.
Our region is easily accessible by road, rail and air. I-84 runs through Eastern Oregon, connecting our region to Boise, Portland, and Salt Lake. Additionally, regional Highways 30, 26, and 86 make the drive throughout Eastern Oregon easy and convenient.
With several local airports and rail access, in addition to convenient highway routes, moving products in and out of Eastern Oregon is easy and efficient.