Relocate Here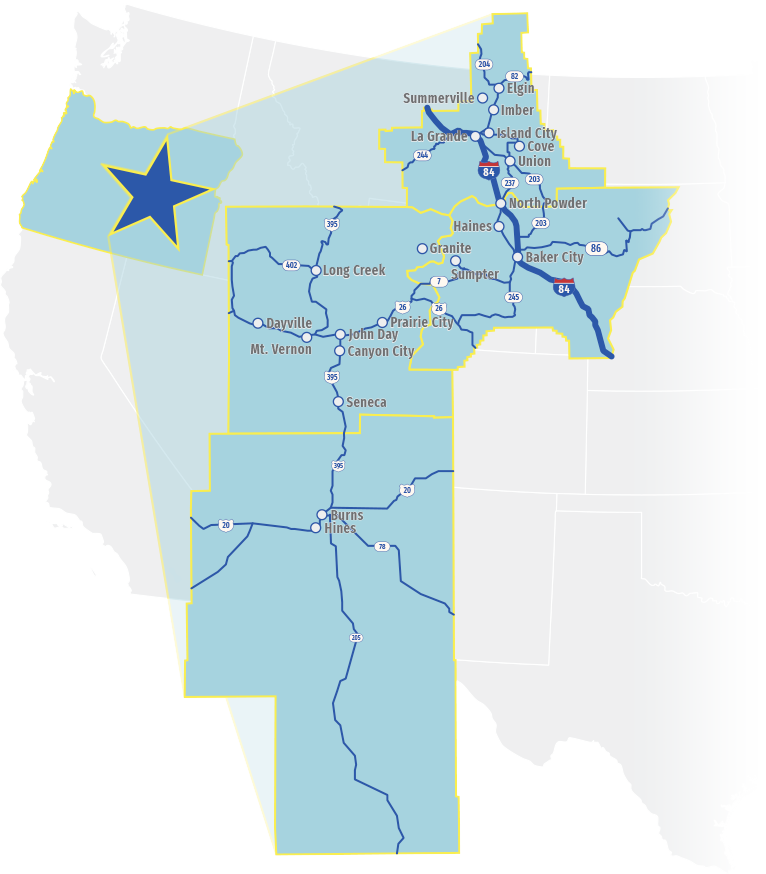 Move to Eastern Oregon. We want you here!
This is a beautiful place to live and to raise a family. We offer immediate access to outdoor recreation including: fishing, skiing, snowmobiling, mountain biking, hiking, swimming and so much more!
Plus, the cost of living in Eastern Oregon is significantly lower than other areas of the country, including nearby Boise. In fact, the housing cost in Boise is 44% higher than in La Grande! Think about how much you could save!
For families with children, our school system is both progressive and supportive. With Eastern Oregon University located here, children can go from Kindergarten through college without leaving home!
In case you still need convincing, schedule a tour with a local realtor, contact us for more information, or read what other people have to say about our charming communities!
20 reasons to love Baker City, the Queen City of eastern Oregon ...