Eastern Oregon Museum
610 3rd St • Haines, OR 97833
US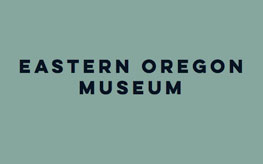 Established in 1959, the Eastern Oregon Museum is a non-profit, volunteer organization.
The Museum is housed in the old Haines School Gymnasium. Built with local labor in 1932, the building cost $5,000 to erect. Funds were raised by the Haines PTA and the Haines School District. Over the years it has hosted basketball games, community dances, public meetings and craft fairs. Following WWII, the Haines and Baker School Districts merged, reducing the demand for the building.
The School District deeded the building to the City of Haines on the condition in remain in the public domain. The City deeded the building to the Eastern Oregon Museum.
The Eastern Oregon Museum depends on the generosity of our members, foundation grants, and donations from visitors to keep our doors open.